When I think about Disney World, I immediately think of the Carousel, Space Mountain, and Mickey Ice Cream Bars!! Yes, the food at Disney World is overpriced however there is something about eating a sweet treat while overlooking Cinderella's castle that just always sticks out in my head!
Debuting February 2021 (this month!), in comes Loungefly with their Disney Sweet Treats collection!
Disney Sweet Treats Mini Backpack
The waffle cone design of the lower half shows us the iconic mickey between that lattice of the waffle. With embroidered sprinkles applique and printed features, this backpack is going to look great cruising around any of the Disney parks! We have this item available with the headband/ear combo right now on the website here.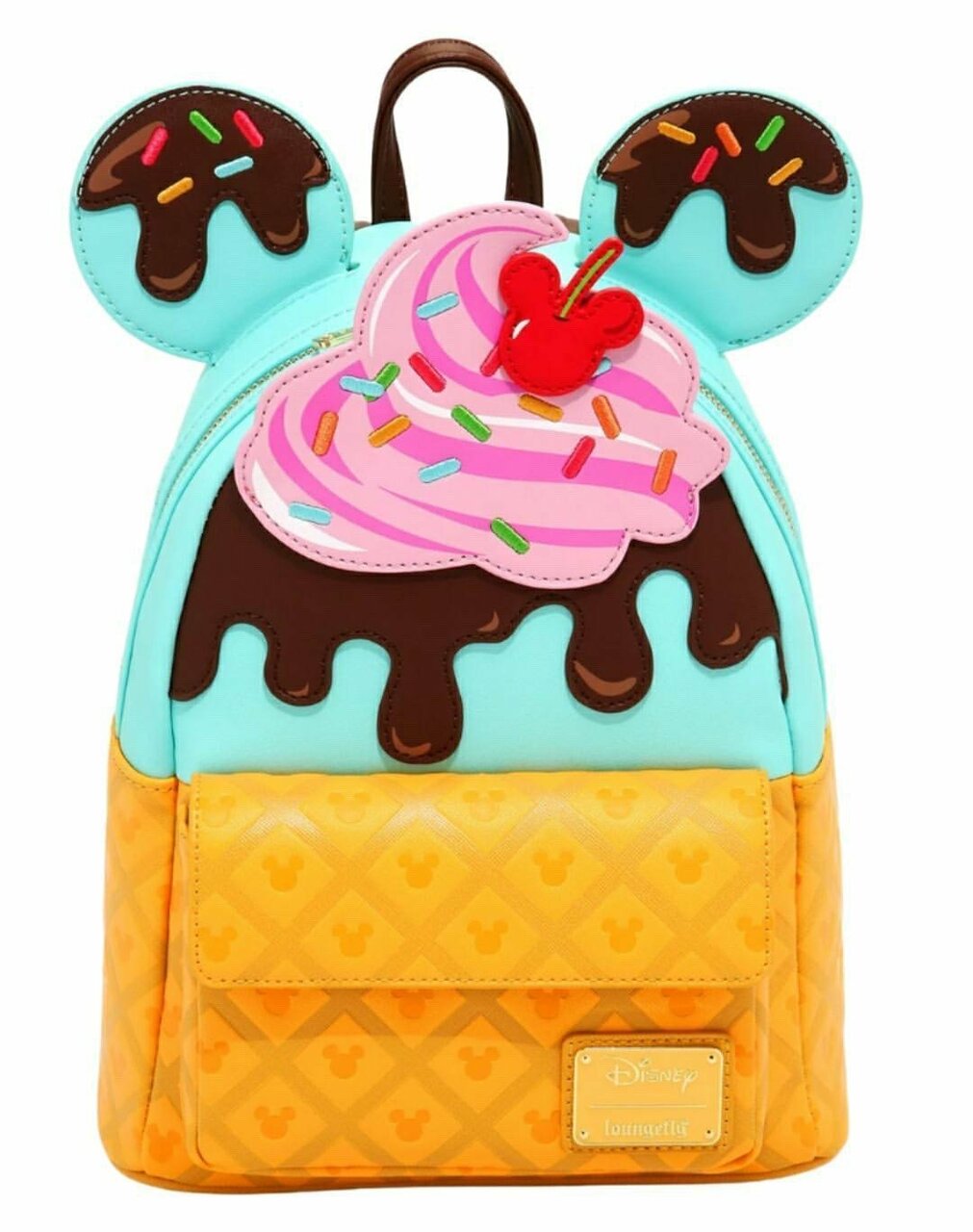 Disney Sweet Treats Headband
If you are sporting the mini backpack, you have to include the matching ears! I'm going to start needing a better storage solution for all of the cute ears that are coming out! With the matching Mickey cherry in the middle, these ears are a must of to complete the look!
The dripping chocolate detail on both the ears and mini backpack definitely matches my experience of Disney World during the Florida heat which happens year-round. Better eat up this ice cream quick before it melts away! Available right now here as just the ears or here as the combo with the mini backpack!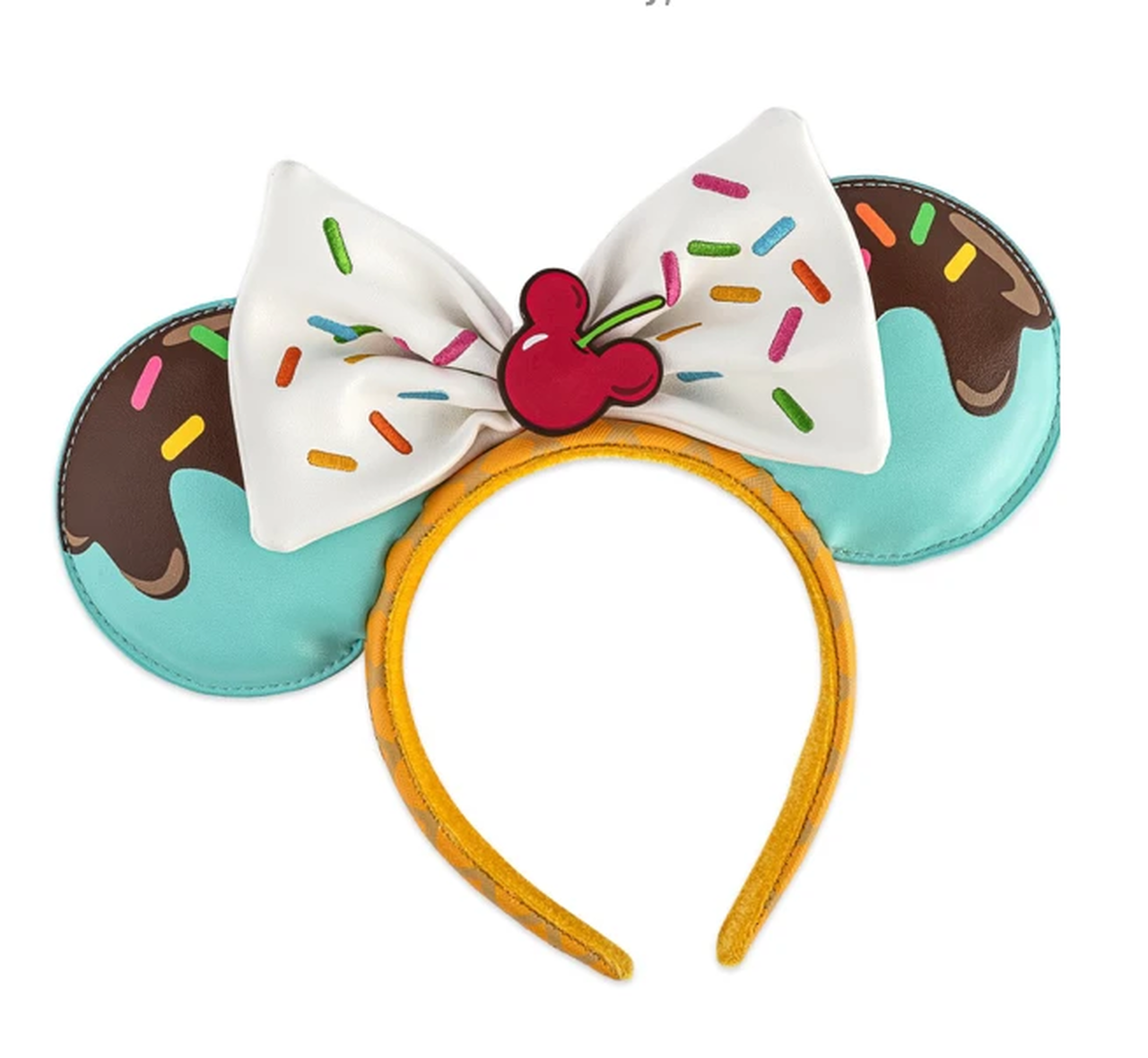 Disney Sweet Treats Minnie Cupcake Mini Backpack
If you love ice cream, make sure to check out the cupcake backpack coming exclusively to Loungefly.com! This backpack is a limited release so make sure to keep up with Loungefly on their Instagram page for the release date expected soon!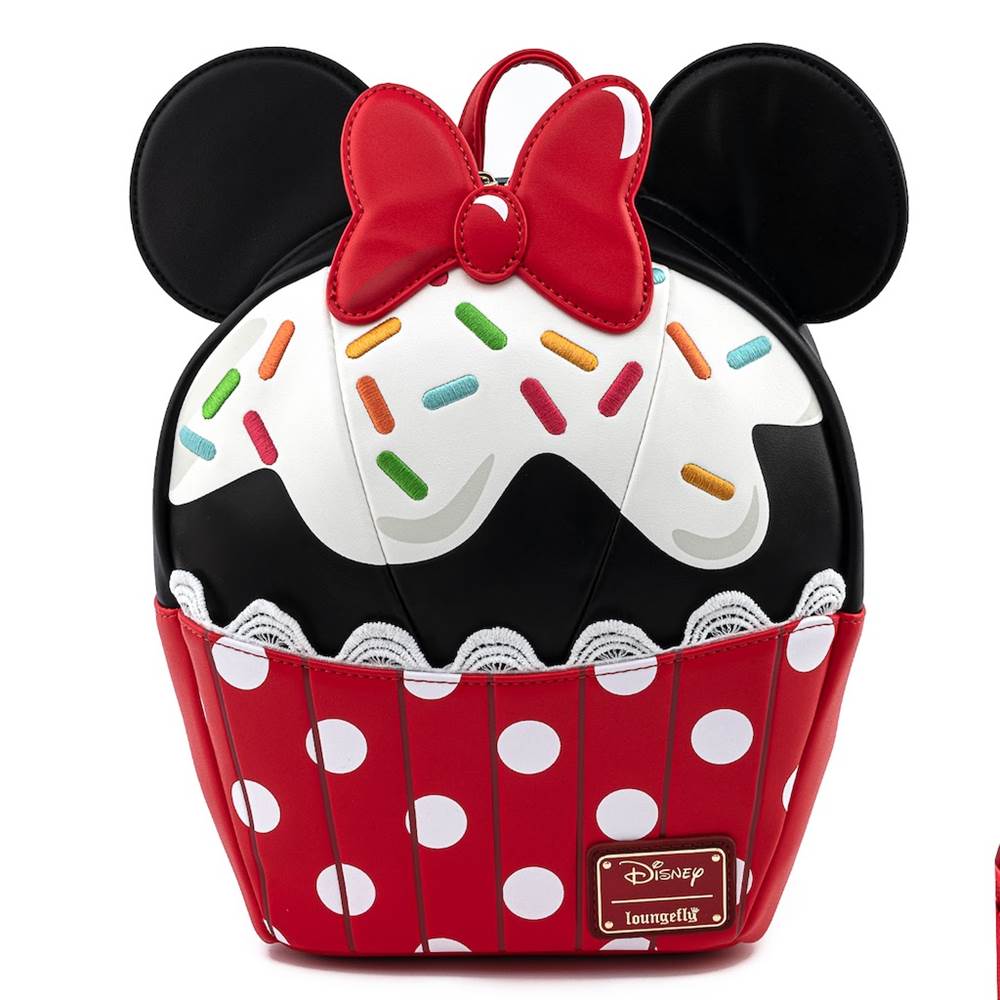 Disney Sweet Treats Flap Wallet
If you can't decide between ice cream or cupcakes, why not have both? The Sweet Treats line also comes with a flap wallet that shows both ice cream, cupcakes, cherries and donuts in an all over print style with debossed sprinkle details. Remember the Mickey and Minnie Love Wallet? We are getting all the vibes with this debossed detail being added to all over print styles! This wallet is also available for purchase here.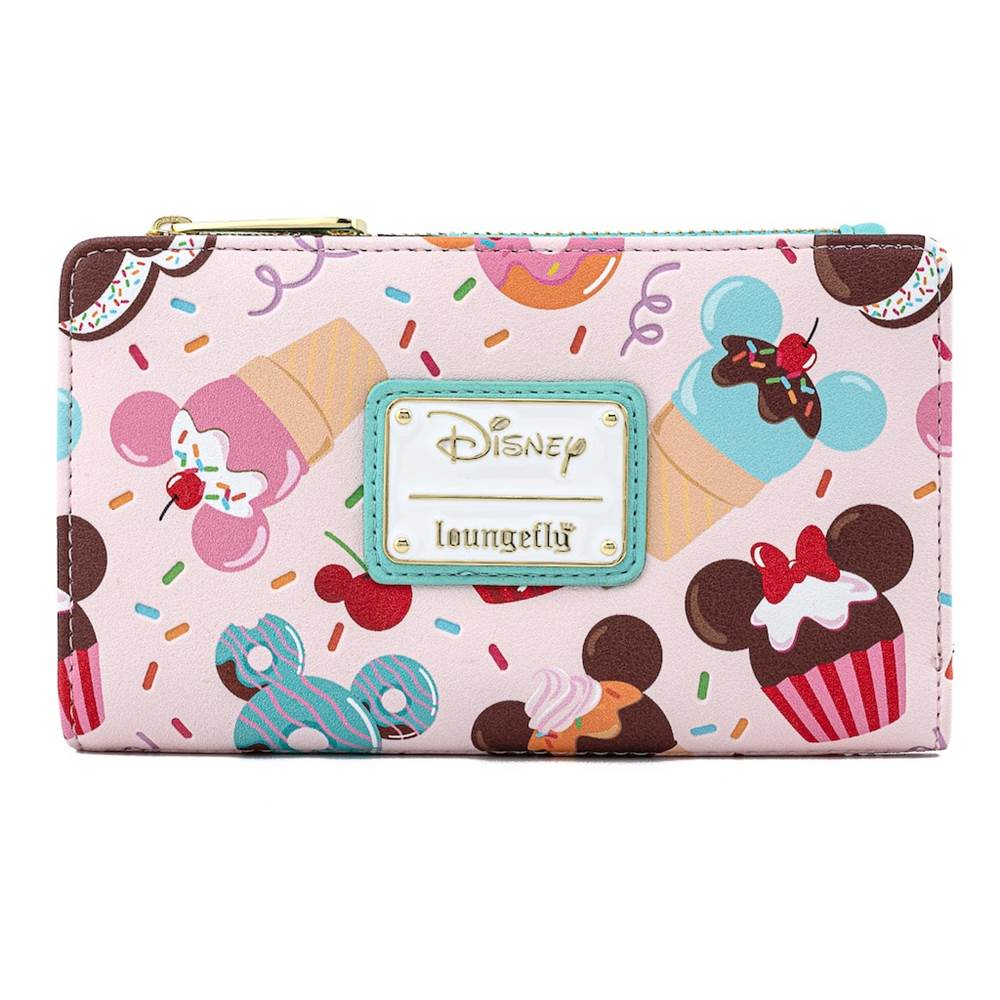 What is your favorite Disney treat? This line is all about the sweet but Disney also has lots of savory options like the Pretzels and Popcorn. Can you really go wrong with any of the treats?
Recent Posts
Amazing Spider-Man #55... An iconic cover that will be sought after for years to come. Patrick Gleas …

When I think about Disney World, I immediately think of the Carousel, Space Mountain, and Mickey Ic …

I don't think I've ever been as frustrated by having not read something as I have been thisweek. I s …